After putting it off forever, I finally finished my second
Rust Goes Green
. Thankfully I have a really understanding boyfriend who isn't put off by my stash-busting or having a bag with pale blues and greens instead of manly browns or something like that. Unfortunately, I sewed the handle on wonky and it doesn't lie the way it's supposed to. Oops.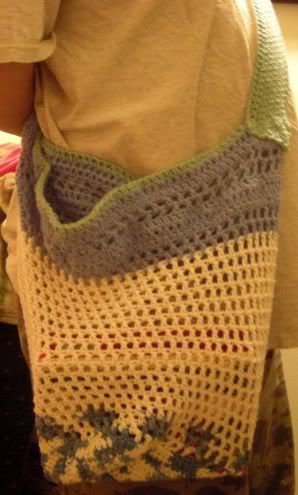 He likes it well enough, and I got rid of a good amount of stash. That sword of Damocles has been hanging over my head for a freaking month! (I consider it one of his early birthday presents.)
Someone also requested a picture of the World's Ugliest Stash-Busting Afghan, so I've complied. Actually, I think it's quite wonderful, but judge for yourself.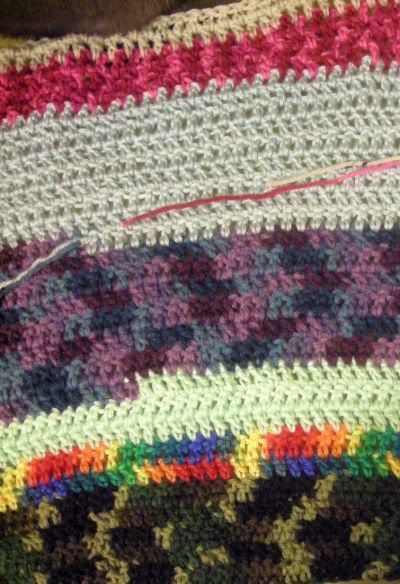 There are 7 yarns in it so far. I know where some of them are from; the others I haven't a clue. I am
not
looking forward to weaving in all the ends, though. Can't I just hire someone to do that for me?
Scratch that, I have a wedding to pay for.